5 Fort Myers Nonprofits to Support for the International Day of Charity
Here at VanDyk Mortgage, my team and I don't just give loans — we give back, too. The International Day of Charity is coming up this month on Sept. 5, and I'm still trying to decide the best way for us to get involved.
There are hundreds of awesome nonprofits in the Fort Myers area, and that makes it tough to decide which one to support. I've put together some information below on five of the organizations I've been researching, just in case you want to check them out.
The Veteran Barn Door Project
Right now, our U.S. military members and veterans are at the top of my mind, and that led me to The Veteran Barn Door Project. They do really important work helping veterans with PTSD and traumatic brain injuries heal through therapeutic horseback riding. The nonprofit offers horse riding lessons, non-riding therapy, and other activities that give veterans the opportunity for positive social interaction. They'll even bring horses right to the veterans' homes to boost their moods, give them structure, and help them bond with an animals.
The program helps over 175 veterans every year. As they put it, "We have had veterans on the verge of suicide return to society and become successful in new careers or rise in their current career due to finding a new balance in life and trust in people they had lost during their battles with PTSD." That sounds like a worthy cause to me. Check them out at VeteranBarnDoor.com.
Disabled Artists Foundation (DAF)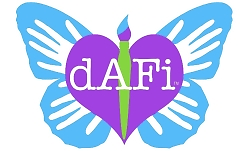 This nonprofit helps out disabled Fort Myers artists who are living at or below the poverty line and can't afford their own supplies. It sends materials to more than 150 artists every month, holds classes, and helps them feel like part of a community. To raise funds, DAF auctions off donated art and sells supplies, too.
"Several [artists] have said we have saved their actual lives during the pandemic," the group reports. "A few have started selling the products they've made to help them buy food and other needs. Most importantly, we are here to help them afford the relief of art and find joy."
I think this group is pretty cool, and people who have benefited from it have great stories to tell about how the program kept them going. You can read up on DAF at DisabledArtists.org or GreatNonprofits.org.
Calusa Nature Center & Planetarium
I love to go boating and fishing, and those things wouldn't be possible without nonprofits like the Calusa Nature Center & Planetarium looking out for Florida's environment and wildlife. This Nature Center is a fun place to visit full of trails and boardwalks, and it also has a natural history museum, butterfly conservancy, and the only raptor aviary in Southwest Florida.
Donations to the nonprofit fund environmental education classes for adults and kids to help them appreciate the awesome things we have here in Florida. There's also a donation wish list on the center's website that includes really basic stuff like paper towels, cleaning supplies, and bug spray. Check it out at CalusaNature.org.
Quality Life Center of Southwest Florida
This nonprofit has been helping at-risk kids and teens build their self-confidence, learn self-discipline, and have pride in the Fort Myers community since 1990. It offers after school programs, summer camps, residential programs, and more focused on topics like financial literacy, social skills, college prep, and drug and alcohol prevention. The center also serves 52,000 meals to hungry kids every year.
The kids at Quality Life Center are dealing with things like poverty, violence, substance abuse, and mental health issues at home, and about 90% of them come from low-income families. You can learn more about the great things they do at QualityLifeCenter.org.
Gulf Coast Humane Society
Last but not least, who doesn't love cute dogs and cats? The Gulf Coast Humane Society helped 3,122 animals get adopted in 2020, and it's aiming to rehome another 3,000 this year. You can scroll through all of the cute pets and find out how to donate or adopt at GulfCoastHumaneSociety.org.
If one of these nonprofits sounds like a worthwhile cause to you, consider chipping in with a donation, volunteering, or spreading the word about them on social media this month. Every little thing helps. Like Mother Teresa said, "It's not about how much you do, but how much love you put into what you do that counts." It's cheesy, but she was right!